JOIN US FOR THE 24th ANNUAL NATIONAL CONFERENCE
Jeremiah Long Memorial National Conference on Like-Kind Exchanges Under Section 1031 I.R.C.
Date: October 23-25, 2019
Location:  Westin Kierland Resort and Spa, Scottsdale, Arizona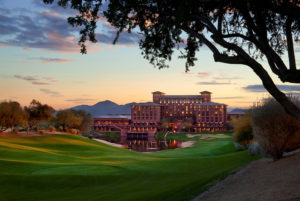 ---
The entire conference is eligible to receive CPE, CES and CLE credits. For additional information, please click here.
Wednesday, October 23 – Overview Session
You will learn the basics of Section 1031 exchanges, including:
Overview and Statutory Requirements of Section 1031 IRC
Tax Consequences of Exchanges
The Forward Exchange
Reverse and Improvement Exchanges 
Advanced Program Topics
Thursday & Friday, October 24-25
THURSDAY – General Session
Recent Developments
Improvement Exchanges
Lending Issues
Creative Structuring Involving Partnerships
Annual Review of State Law Issues Affecting Exchanges
Current Issues Being Considered at IRS & Treasury
FRIDAY – General Session
TICs and DSTs as Replacement Property
Opportunity Zone Investments, or Down the Yellow Brick Road in the Land of OZ (extended session)
Installment Sale Adjuncts/Substitutes to Exchanges
Annual Review of Ethical Questions for QIs and Advisors in Like-Kind Exchanges
Practical Tips for Deferred Exchange Transactions
Topics are subject to change without notice.